Another STX 2 stall for the roads of Ireland
Cooper Horses: Only the best in horse truck sales and rental
10.09.2021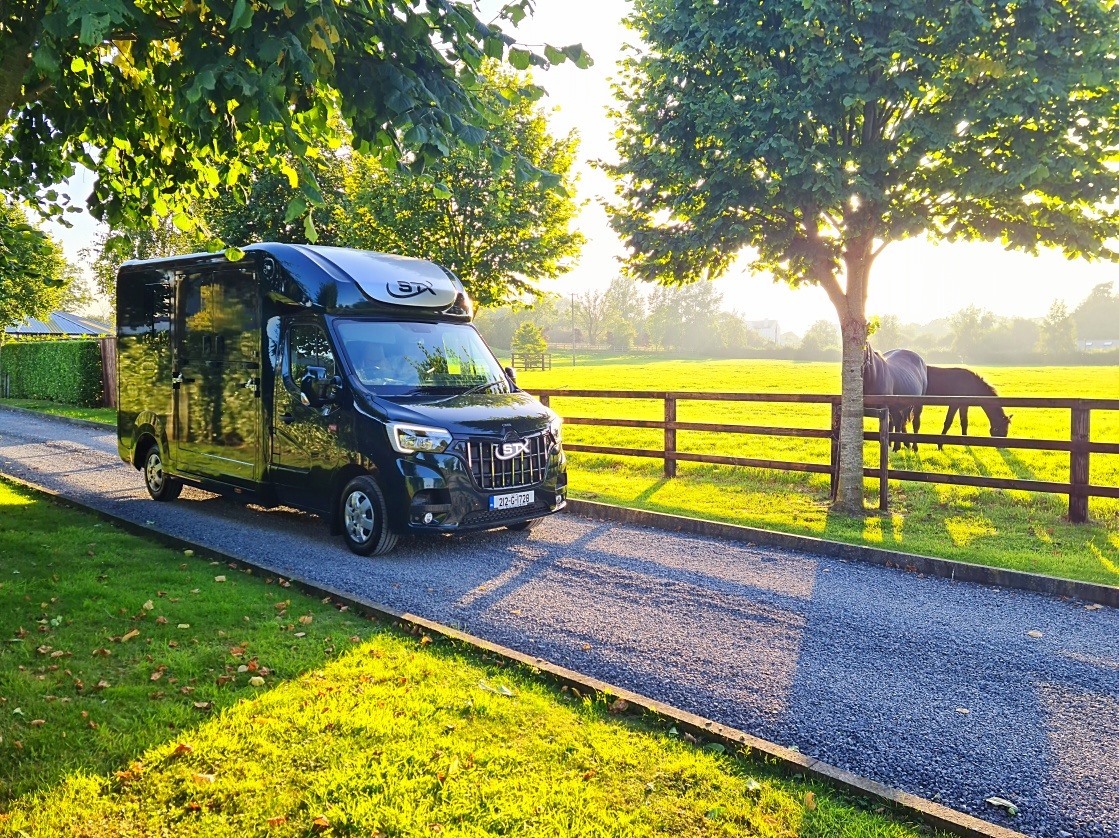 CALL COOPER HORSETRUCKS TO ORDER YOURS TODAY.
Irish agent for the STEPHEX range of Horse Trucks , class leading designs and builds
Another STX 2 stall for the roads of Ireland, this one is gone to Galway.
Painted in a fantastic Range Rover Green and a complimenting brown leather interior, Stud / Stallion stall model, 180bhp A/T
Call COOPER HORSETRUCKS to order yours today.
2 stalls Trucks, 15 – 25 ton Horsetrucks, trailers, drag trailers.
New & Used